Dit evenement is voorbij.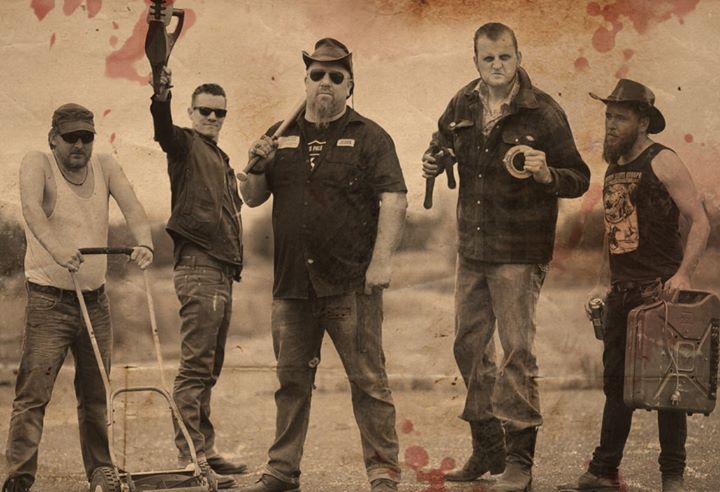 Tio Gringo – Live in Taveerne Tivoli
12 oktober 2019 @ 21:30
|
Gratis
Eva was jarig op 9 oktober en ome Gringo komt dat meevieren;
Putting the Trash in Country
The band started back in 2008 when Viktor and Joris were jamming in and around the house. After one year of this jamming stuff, Jeroen de Bont and Eric Haamers joined the Band. Later on, they were joined by Mo and Bonny to do the singin for this outfit.
Jeroen de Bont left the band in 2015 to concentrate on his business he started.
He was replaced by Dimitri who is hittin the Tefal XXL now.
Eric and Viktor left the band in 2017. Peter Westerlaken and Jeroen van Tongeren are now responsible for the Tio Gringo guitar sound!
The (trash) country-music we all wanted to make had to be as raw and pure as possible, so we made our own drum kit out of a cement tub, a wooden shoe and some pots and pans to get the right stomping sound. The rhythm guitar is made out of an old Jerry can for that right "metal" sound. I guess you get the picture.
Our music are simple in-your-face kinda songs with some rock 'n roll, punk, and metal elements. So get ready to get Honky-Tonked 'up by Tio Gringo !
Deel dit verhaal, kies je platform!